COVID-19 NEWS
It gives us great pleasure to inform our valued members, their guests and visitors that Club Palm Beach will be reopening on Monday 1 June 2020 in line with the State Government's conditions for re-opening Clubs and Hotels. We will be opening the Club 7 days per week, from 11am as of Monday 1 June 2020. We will up-keep to  all conditions below that permit us to re-open as we take every precaution to ensure that all members, guests, visitors and employees are safe in our venue.
Member Services
Our Bistro will be open 7 days for lunch through to dinner from 11.30am to 8.30pm.
Our bars will be open from 11am daily, as well as our keno and gaming facilities social distancing measures apply (please see the section below).

The courtesy bus service is available, but conditions apply,  please call Club for info.
Maximum numbers
Due to the size of the venue, the maximum  limit of 300 persons is permissible. The venue limit was determined by the number of dining areas in the club, in conjunction with the 4 square meter cap.
Maximum patron numbers allow patrons to access all our Clubs facilities such as Bars, Gaming,  Keno, and our Bistro whilst adhering to the following conditions.
Physical distancing
We will take all reasonable steps to ensure patrons and employees comply with Safe Work Australia's physical distancing standards applying to hospitality venues including floor markings and Physical Distancing Ambassadors will be onsite at all times as part of the Club's strict safety measures.
We will ensure that patrons do not stand around bar areas, walkways or in groups as you must be seated unless you are moving to another part of the venue.
We will prominently display any mandated CovidSafe signage that has been issued by relevant Government authorities.
We will manage physical distancing as part of all on premise and takeaway services.
All Team Members of Club Palm Beach have been certified and trained in Hygiene / COVID compliance prior to re-commencement of their respective employment.
Club Palm Beach gaming facilities have arranged to follow all 1.5m physical distance requirements.
Groups
Patrons are to be seated at all times unless moving throughout the venue. Maximum of 30 people per booking/table. The 1 person per 4 square meter rule inside and 1 person per 2 square meter rule outside must be adhered to at all times.
Cleaning
Whilst our venues have been closed, we have undertaken a deep clean of the entire venue spaces in preparation for our re-opening.
We will be regularly cleaning areas and surfaces that are frequently touched, observing Safe Work Australia's cleaning standards applying to hospitality venues.
Hygiene
We encourage patrons to adopt Safe Work Australia's hygiene standards applying to hospitality venues, and we will be encouraging patrons to clean their hands regularly. Alcohol-based sanitiser will be made available at Club entries and exits, as well as other locations throughout the venues and we will be directing patrons to clean their hands at hand washing facilities.
We will encourage contactless payments at point of sale stations where signage will be displayed.
Employees are required to clean their hands every 30 minutes minimum.
Restrooms
We have always maintained clean restrooms at Club Palm Beach, and we will now be taking additional measures to clean and promote hygiene in our restrooms.
We will clean frequently touched surfaces more regularly.
Patron Screening
If we reasonably believe a person on our premises has a COVID-19 symptom (defined below), we must:
Cause the person to be removed from the premises.
Notify the person that they should be tested for COVID-19 at the nearest testing location.
The COVID-19 symptoms are:
cough;
fever;
fatigue;
sore throat;
shortness of breath
Software has been installed upon entry and will be operational as of the 1st of June. IP counting capacity software  to ensure venue compliance upon entry and exit. We will record the names of all patrons entering the premises on any day.
We strongly encourage patrons to download and use the CovidSAFE app.
We will notify NSW Health within 6 hours of becoming aware that a person with COVID-19 (including an employee) was on the premises.
Safety first
Our primary objective is to create a safe environment for our team, members and guests.
We will ensure we fulfill our obligations under the Work Health and Safety Act 2011 (NSW) and maintain our duty of care to our employees, and to persons on, or seeking to visit our premises.  Club Palm Beach  employees will be discouraged from engaging in personal contact, such as the shaking of hands with fellow staff, members, guests and visitors. Please do not take this in any other way than as a preventative and control measure to help prevent the spread of viruses.  The Club also implementing frequent sanitisation of high touch areas including bathrooms, door handles and buttons. We will continue to monitor the advice of ClubsNSW and implement changes as we are advised accordingly.
NSW Health has also offered the following advice for patrons:
Stay home and do not attend if you are feeling unwell
Stay home and do not attend if you have travelled overseas in the past 14 days
Should the advice from the NSW Government or Australian Government change, the Club will update its policies accordingly.
While onsite at the Club, employees, members, guests and visitors are encouraged to practise good personal hygiene including:
 Cleaning your hands regularly for at least 20 seconds with soap and water or use an alcohol-based hand rub.
 Cover your nose and mouth when coughing and sneezing with a tissue or flexed elbow
 We take our re-opening seriously and we have implemented a number of measures in our dining facilities including:
Removal of cutlery from all tables. Cutlery will be delivered with your meals
Increased sanitation of all work and public spaces
Additional staff training
Removal of help yourself sauce and cutlery stations
Persons who do not cooperate with our advice in relation to COVID-19 will be asked to leave our premises. We request your complete cooperation and understanding as we commence reopening post lockdown and continue our commitment to offering a first class experience our community can enjoy. Our Board, Management and Staff will endeavour to ensure that our Club is a safe place as we progress through this staged re-opening process, where we can regain some form of normality and enjoyment post this disruption to our lives.
Further updates and changes may apply. If you have any questions, please liaise with our management team.
Thank you for your patience, understanding and support. On behalf of the entire team, we look forward to welcoming back into the Club from Monday 1st June 2020.
Regards,
John Sinclair
Secretary Manager
Welcome to the online home of Club Palm Beach
(formerly known as Palm Beach RSL).
Our Club is conveniently located just a short stroll from Palm Beach Wharf in the picturesque location of Palm Beach. The friendly relaxed atmosphere will ensure your visit is a memorable one. We hope to see you in the Club soon!
We are conveniently located just a short 5 minute stroll from the Palm Beach Ferry Wharf, making the Club a convenient lunch stop for Central Coast visitors.
Click here to open the current Palm Beach Ferry Timetable
If you would like to become a member of Club Palm Beach the cost is $10 a year and entitles you to all the benefits our existing members receive, such as notifications keeping you informed of upcoming events via our free mobile app, Wednesday and Friday lucky badge draws and offers to attend member's only functions held throughout the year.
Click here to download our membership form.
FUNCTION CATERING 
For information on our Function Catering or Group package deals please contact Julie or Amanda at the club – they would love to help you.            
Ph:0299745566 or Email: info@clubpalmbeach.com.au
Prices and menu are subject to change without notice.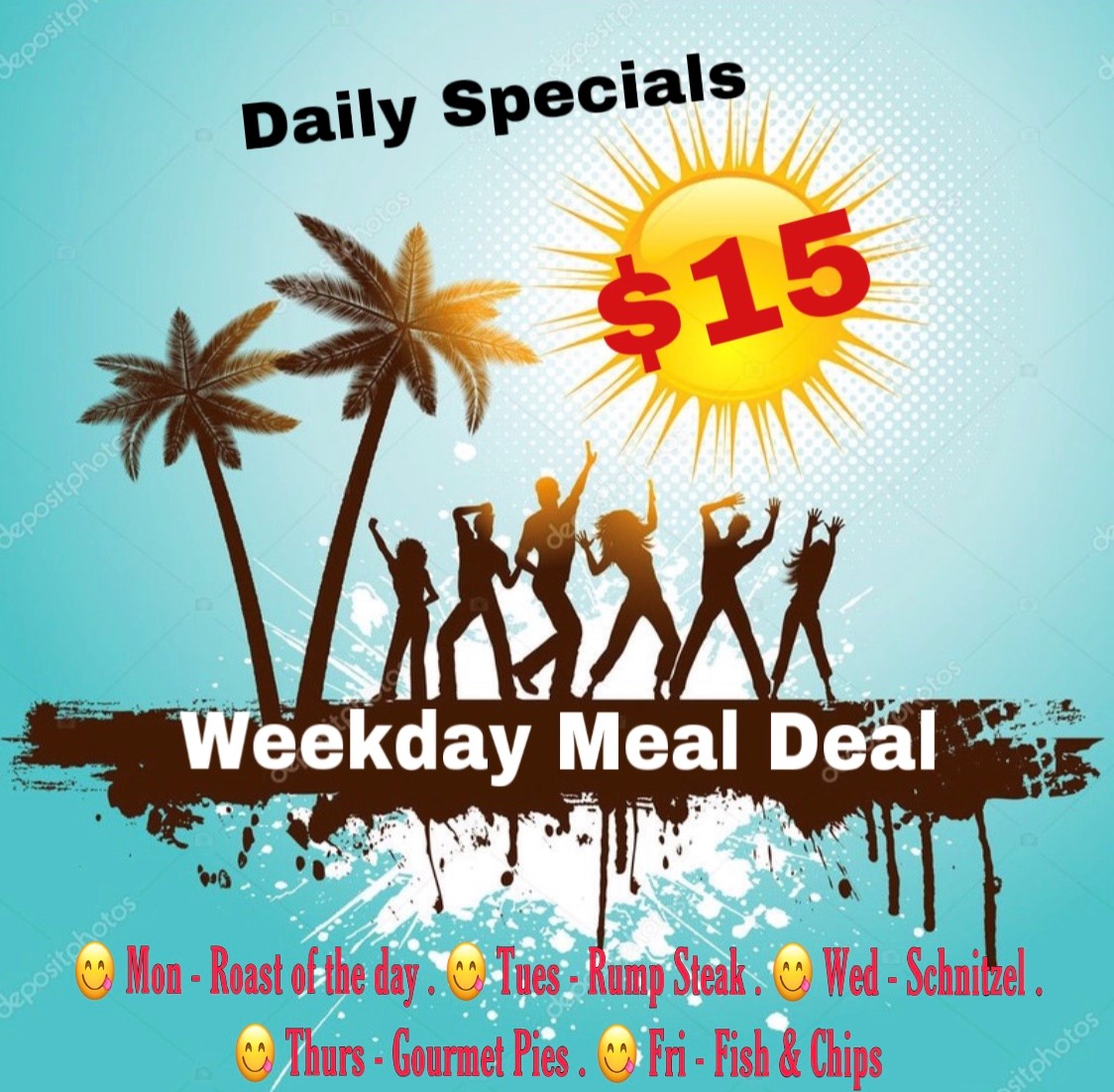 WHAT'S ON AT

CLUB PALM BEACH