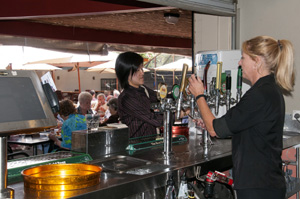 Club Facilities
Club Palm Beach has a range of facilities, making your visit to the Club a memorable one.
Facilities include; BISTRO, SPORTS BAR, OUTDOOR BEER GARDEN, AND BIRD AVIARY.
Bistro
The Club has a popular bistro located at the rear of the Club and adjoins a delightful beer garden with sheltered tables and a bird aviary.
The Bistro is open for lunch from 11:30pm to 2:30pm daily (with extended hours during the summer months) and open for dinner from 6:00pm to 8:30pm every evening.
Tab and Keno
The Club's TAB & KENO facilities are located at the change bar to the right on entry to the Club.
The TAB has monitors in the sports bar for the convenience of members and their guests. All monitors are linked to sky channel, and include FOX SPORTS 1, 2 & 3 and Teletext providing the latest information on all race meetings.
Keno monitors are located in several locations throughout the Club, including the main auditorium, sports bar and bistro. In house Club Keno promotions are run according to the promotions being offered by Club Keno Holdings.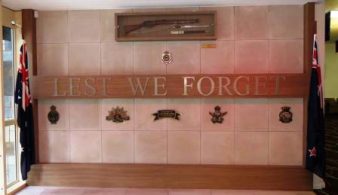 Reception
Visit reception for general inquiries, information on upcoming events, membership renewals and new memberships.
There is an ATM available near reception.
Sports Bar
The sports bar is located to the right of the Club on entry and provides members and guests with a large screen showing all the latest sports events.
Download our free app to receive all the latest information on what's showing on the BIG SCREEN.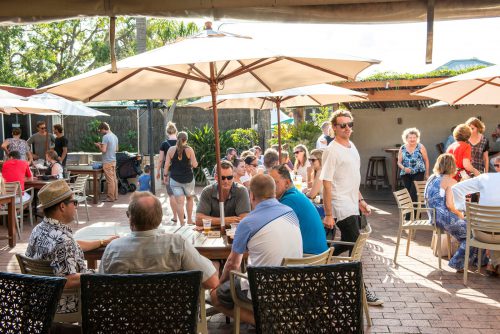 Outdoor Beer Garden
The outdoor beer garden is located at the rear of the Club and offers a delightful, relaxed atmosphere with sheltered tables and an aviary.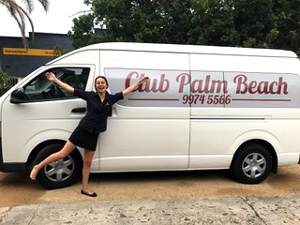 Courtesy Bus
We have purchased a new and improved Courtesy Bus for your convenience.
11:30am daily from Palm Beach Wharf and returning on request.
Wednesday, Friday and Saturday night runs to Avalon.
Phone 9974 5566 to Book A Pick Up.